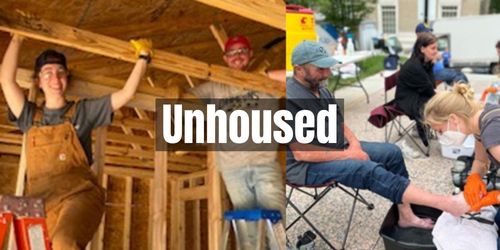 Click on one of the red links below to jump to a specific section.
Appalachian Service Project
Community Care Fellowship
HERO
Village at Glencliff
Open Table Nashville
Room in the Inn
Appalachian-Service-Project
To learn more about the Appalachia Service Project click here.



Community-Care-Fellowship
To learn more about Community Care Fellowship click here.



HERO

HERO provides resources for families experiencing homelessness. Belmont UMC is currently collecting items for the program. Click here to learn more about that. We also provide volunteers on the first Monday of each month. Click here to learn more about that. 



Village-at-Glencliff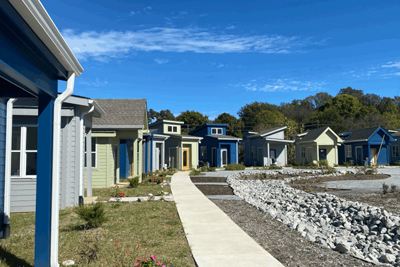 Belmont UMC is partnered with The Village at Glencliff whose mission is to provide a dignified, loving, and hospitable medical respite/ bridge housing community for our most vulnerable friends experiencing homelessness in Nashville in an effort to meet each individual's most basic needs so that they are empowered to focus on healing and permanent supportive housing.
The story of The Village at Glencliff began over ten years ago when four individuals came together in the wake of the devastating 2010 Nashville flood to found Open Table Nashville to advocate for housing for people experiencing homelessness who had been displaced by flooding. One of these individuals, Rev. Ingrid McIntyre, felt called to also create a unique model of respite care. Her vision was to create a post-hospitalization space to heal for the people she encountered every day trying to survive on Nashville's streets, in alleyways, among underpasses, and in parks. Glencliff United Methodist Church donated a portion of their land to make it possible.
To learn more about the Village at Glencliff click here.



Open-Table-Nashville

Belmont UMC is partnered with Open Table Nashville, a non-profit, interfaith community that disrupts cycles of poverty, journeys with the marginalized and provides education about issues of homelessness. Click here to learn more.



Room-in-the-Inn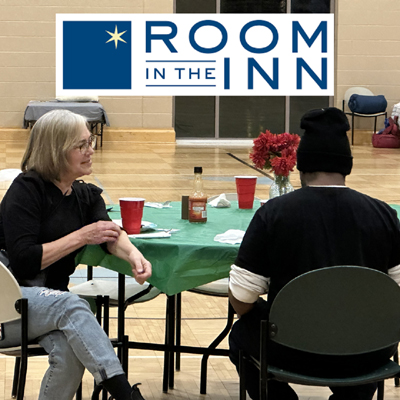 Belmont UMC is one of several hundred churches in the Nashville area that provides a safe, warm place for homeless persons to stay overnight one night each week from November through March and receive three meals (dinner, breakfast, and a sack lunch). This ministry is provided in association with the Room In The Inn program developed and conducted by the Campus for Human Development, a non-profit organization founded by Father Charles Strobel.
During the winter months, Belmont UMC hosts 12 guests each Friday night. Our hospitality includes serving a hot dinner, shower facilities, laundry services, and sack lunches for guests to take with them. There are many ways to serve, either by being present at the church with guests or behind the scenes. We need van drivers, overnight hosts, dinner and sack lunches, set up/clean up crews, and laundry volunteers. Click here to learn more.