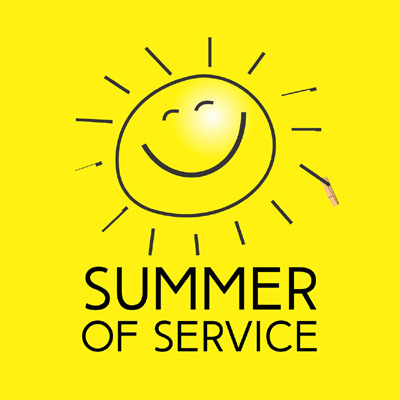 Click here to sign up.
Did you know that 64% of the third graders in Nashville public schools cannot read above grade level? If you can read, you can help. The Outreach Committee is working with three summer programs (Project Transformation, Brighter Days, and Nashville Freedom School) for kids in underserved neighborhoods that would value your participation on a one-time or more frequent basis. If you have 20 minutes to read, there are time slots each morning for a volunteer reader.
If you are willing to share a skill or lead an afternoon activity that would be fun for kids ages K-8, please let us know and we can help you make the connection. Fresh fruit for snacks is always welcome. A list of ideas for projects can be found on our website and we encourage you to add your own suggestion if there is a project or activity you would like to lead. For planning purposes, please submit your name and project idea by Wednesday, June 7. Click here to sign up.
Information about each program is below. You can also contact Gayle Morin, Steve Bryant, or Mary Crichton if you have questions or would like to participate.
Anne Trudel and Susan Kirby are coordinating volunteers to read to children at Antioch UMC from 9:30 to 12:15 for one or more days during the week of July 20 – 22. Contact either if you want to volunteer or have questions.
Program Director, Nancy Crutcher (615-243-1566)
Many of you are familiar with the Brighter Days Program that provides reading, math, and other skills from 9:00 to 3:00 Monday to Thursday during the summer (June 12 to July 21) . They also plan activities such as field trips to the museums, public library, swimming, Fort Negley and other Nashville places of interest to students ages K – 8. They welcome volunteers who are interested in developing relationships with the kids and who want to help with any of these activities. They also welcome contributions of food for breakfast, lunch or snacks.
Program Director, Ashiya Swan (708-897-7398)
With roots in the 1964 Civil Rights Movement, Freedom Summer Schools are designed to reduce summer learning loss and increase cultural pride and self-esteem. Partnering with the Children's Defense Fund, Freedom Schools use a reading curriculum that depicts heroes and heroines that help children understand who they are and who they can become. Through reading and other activities, they learn self-empowerment, self-determination, and self-liberation. In the afternoons, the children are busy with activities that expand their imagination for what is possible. The community comes to teach activities such as crafts, dance, yoga, visual arts and food prep.
In Nashville, Freedom Schools meet at Gordon Memorial UMC and Seay Hubbard United Methodist Church from 9:00 to 3:00 Monday through Thursday from June 12 to July 21.
Belmonters interested in helping can read selected texts for about 15-20 minutes in the morning or can teach a fun activity that children will enjoy doing while they learn. We can also bring fruit to share for snacks. See attached for a list of activities we thought of – you may come up with your own odea to share.