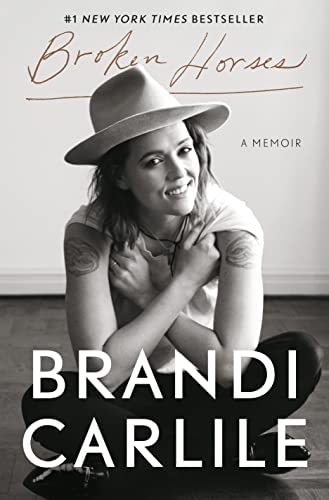 Beginning Wednesday, January 11, join us for a midweek winter book study led by Eric Patton. At 6:00pm on Wednesday nights January 11, 18, 25, and February 1, we will explore Brandi Carlile's memoir, Broken Horses. Copies can be ordered on Amazon or through Pastor Kate.
Broken Horses explores themes of faith, sexuality, the church, and faithfulness. One review states "Evocative and piercingly honest, Broken Horses is at once an examination of faith through the eyes of a person rejected by the church's basic tenets and a meditation on the moments and lyrics that have shaped the life of a creative mind, a brilliant artist, and a genuine empath on a mission to give back."
This study will be a hybrid offering. You can join us in person in room 120 or via Zoom. For Zoom access info, contact Pastor Kate.