Upcoming Events
Upcoming events at Belmont UMC
Click here to view the full church calendar.

Click here to subscribe to our electronic mailing list for email updates and news!
__________________________________________________________________


Upcoming events as of Friday, November 25:



Joys and Concerns


Christian sympathy is extended to
Family and friends of Jessie Allison.

Our Light Is Dawning Advent and Christmas worship series begins this Sunday, November 27. Read more...




The deadline for returning the filled stockings is this Sunday, November 27. Read more...




Stop by the Iris Room this Sunday, November 27, and order a poinsettia in honor or memory of a loved one. Read more...
NEXT WEEK, NOVEMBER 28 - DECEMBER 4


On Wednesday evenings (November 30 and December 7 and 14), we will offer an Advent study using Pam Hawkins' new book, Prepare the Way: Cultivating a Heart for God in Advent. Also, the Upper Room is offering an online Advent course using Pam's book. Read more...




The discernment group will compile responses regarding LGBTQ inclusion in early December and encourages any Belmonters who have not yet responded to do so. Read more...



The Communion offering on Sunday, December 4, will help us fulfill our commitment to pay our fair share of conference askings. Read more...

This year's Christmas Miracle Offering will help provide e-readers for theological education in Central Congo. Click here to give online. Read more...




On December 4, visit the table in the Iris Room and start your Christmas shopping early! Make a tax-deductible contribution to Heifer International in someone's honor or name by giving a flock of chicks or even a water buffalo. Read more...




Now through December 4, Belmont UMC's United Methodist Women are sponsoring a church-wide collection of much needed items for senior adults served by Bethlehem Center. Read more...

If you are you a caregiver, family member, or friend of someone with Alzheimer's or other memory loss, we invite you to join us on Monday, December 5. Read more...




Do you like to read? If so, join Belmont UMC's Midweek Readers Book Club on December 7. Read more...

Join us in the sanctuary on Sunday, December 11, at 6:00pm for the Feast of Lights and Carol Service. Read more...




Now through December 13, we are collecting food for the Eakin Elementary School food pantry. Look for the collection box in the Iris Room entrance area. Read more...


Belmont UMC's senior adults have many exciting events planned, including Broadway productions at TPAC. Read more...

Moderators Bishop David Yemba, Bishop Ken Carter, and Bishop Sandra Steiner Ball of the Commission on a Way Forward met on November 17-18, to continue planning for the Commission's work. Click here to read their progress report.

To date, we have received 252 pledges for a total of $1,078,311 toward our $1.31 million goal. Your pledges are critical to the success of the church in being able to carry out ministry, mission, and outreach. Click here to pledge online today.




Have extra room in your car on Sundays? Consider picking up a member on your way to church. Some of our senior adults are no longer able to drive and very much want to continue worshipping and being a part of their Sunday school class. Read more...


Robert Johnson
has announced that he is
resigning as Business Administrator
at the end of the year. Read
more
...

Room in the Inn has begun. Volunteers are still needed for upcoming dates. Sign up in the foyer on Sunday! Read more ...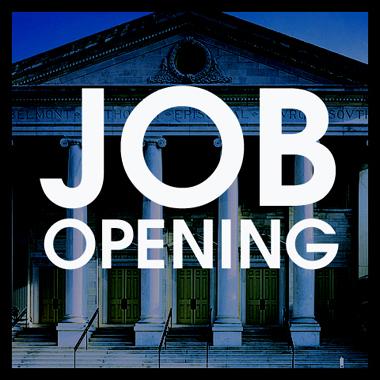 Belmont UMC is now accepting applications for the position of Business Administrator.  Preference will be given to candidates with a bachelor's degree and 5 years of related experience. Read more...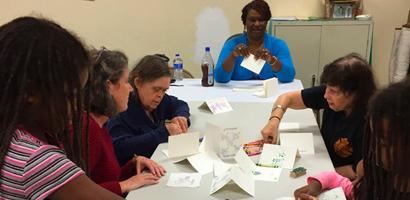 Are you using our online church directory, Access ACS? If not, you're missing out!  And, for even greater convenience, download the Church Life app for your Apple or Android smartphone and have Belmonter contact info at your fingertips! Read more..