Upcoming Events
Upcoming events at Belmont UMC
Click here to view the full church calendar.

Click here to subscribe to our electronic mailing list for email updates and news!
__________________________________________________________________

Today
As Belmont UMC lives out its mission of "growing in love of God and neighbor," all Belmont UMC adults are encouraged to participate in an adult assessment of Belmont UMC's spiritual well-being beginning this Sunday, April 23. Read more...

On Wednesday, April 26, join us in the Community Center for an evening of gratitude and thanksgiving for our dedicated custodial staff. Read more...



On Thursday, April 27, you are invited to come and listen to wonderful stories from our ESL students. Read more...



On Sunday, April 30, visitors are invited to a special session of "Welcome to Belmont," an informal opportunity to meet some of the pastors and lay leaders as well as hear more about Belmont UMC. Read more...




This year's CROP Hunger Walk, sponsored by Church World Service, will take place on Sunday, April 30.  Read more...



The next Midweek Readers Book Club meeting will take place on Wednesday, May 3. All are welcome! Read more...




On Saturday, May 6, from 9:00am-12:00pm (rain or shine), West End UMC will host a recycling event. Read more...




On Sunday, May 7, the Carillon Ringers, along with guest string instrumentalists, will perform a concert at Belmont UMC. Read more...




Make plans to attend the next administrative board meeting on Sunday, May 21. This meeting will also be a Charge Conference to approve a candidate for ministry. Meal reservations are due by May 17.  Read more...




June 3-July 25, families and adults of all ages are invited to join weekly summer faith adventures around Nashville this summer. Read more...



Calling all rising 2nd graders-rising 7th graders - online registration for WEB (West End Belmont) Music Camp, July 17-23, is now open. Register online today! Read more...




Michael E. Williams, senior pastor at West End UMC, will lead the All-Church Retreat, September 22-24. Michael will speak on storytelling as spiritual exploration, and will help us learn to tell our own stories. Read more...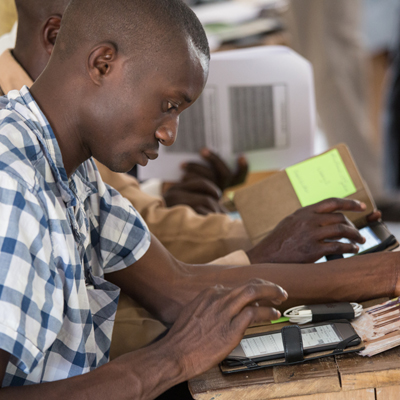 E Readers for Theological Education (a ministry of Discipleship Ministries) thanks Belmont UMC for contributing so generously to the Christmas Miracle Offering benefiting Wembo-Nyama theological school in the Democratic Republic of the Congo! Read more...




This summer, 2-4 persons are needed to go to Malawi to lead follow-up sessions on Christian marriage and family life. Read more...




Mark your calendars for these upcoming music events. Read more...

Belmonters now have the option to give to the church through a smartphone app called "Joyfully2UMC." Support Belmont UMC, right from your phone, any time, anywhere. Give to the Easter offering on your smartphone today! Read more...