Upcoming Events
Upcoming events at Belmont UMC
Click here to view the full church calendar.

Click here to subscribe to our electronic mailing list for email updates and news!
__________________________________________________________________

Upcoming events as of Friday, July 1:


Out of the hospital
Lou Ullrich
DeLoraine Zimmermann

Christian sympathy is extended to
Kathy, Pat, Leigh, and Kyle Nevill in the death of Pat's mother, Mae Dee Nevill.

Family and friends of Juanita Bass Brummitt.




Community Care Fellowship has an urgent need for new white t-shirts and socks of all sizes. Please bring your donations to Belmont UMC today or on Sunday. Read more...



Our Pentecost worship series, "Living on the Edge," continues this Sunday, July 3. Read more...




The Communion offering on July 3 will support Belmont UMC's Benevolence Fund. Read more...


The church and its offices will be closed on Monday, July 4, in observance of the Independence Day holiday. Read more...





The Dementia and Alzheimer's Caregivers Education and Support Group will not meet in July. Our next meeting will take place on August 1. Read more...




July 10 - August 7, Belmont UMC's United Methodist Women (UMW) and Children's Ministry will be sponsoring a mission project to collect and assemble 300 health kits for UMCOR (United Methodist Committee on Relief). Read more...


The Covenant Class invites all to come and hear Rev. Norman Weber speak during the Sunday school hour on July 10, 17, and 24. about his life in Germany during World War II. Read more...


Beginning July 13, join us for a 12-week Wednesday morning study on discovering creativity and meaning at midlife and beyond. Read more...




The 2nd Thursday Book Group will meet on July 14 to discuss Krista Tippett's new book, Becoming Wise: An Inquiry into the Mystery and Art of Living. Read
more
...

Space is limited the next two senior adult Mystery Lunches on Friday, July 15, and Thursday, August 18, so sign up today! Read more...




Make plans to attend the next Administrative Board meeting on Sunday, July 17. Read more...




The West End Belmont (WEB) Music Camp is right around the corner, July 18-22, from 9:00-noon, at Belmont UMC. Register online today! Read more..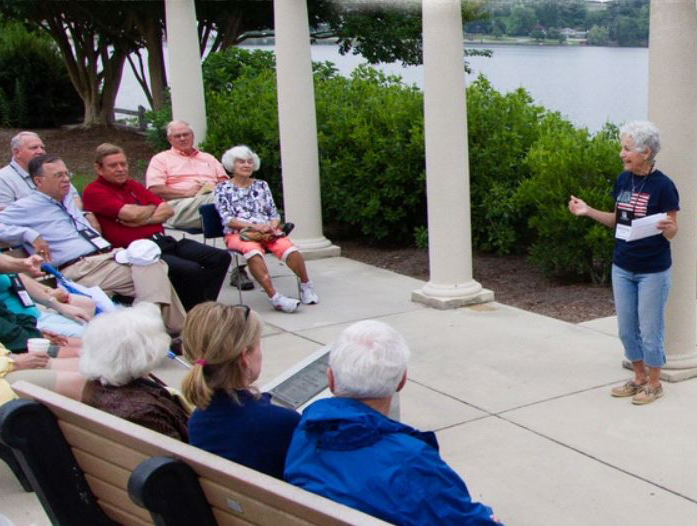 The annual older adult Festival of Wisdom and Grace Conference at Lake Junaluska, NCwill take place August 1-4. Dr. Tony Campolo, Dr. Mickey Efird, and various workshops will inspire, educate, and rejuvenate participants. Read more...




The J. G. Bowman Scholarship Committee, which is under the church's board of trustees, has announced that the annual scholarship deadline for this year's award will be Sunday, August 21. Read more...


Save the date for the 2016 All-Church Retreat, September 23-25! Vanderbilt University Divinity School's Dean Emilie M. Townes will be our retreat leader. Read more...




Over the past several years, dozens of Belmonters have served with brothers and sisters in Malawi and have experienced the "warm heart of Africa." In October 2016, there will be another opportunity to serve on a Malawi mission trip. Read more...

For more than 30 years, Community Care Fellowship (CCF) has provided critical assistance to homeless and other needy persons in Nashville. For almost that long, Belmont UMC has supported CCF with volunteers and financial assistance.  Read more...




If you are a college student home for the summer or a student staying local for summer classes or work, check out summer ministry opportunities on our website. Read more...

Now is the time (yes, really!) to consider what small group or Sunday school study your class will want to follow through Advent 2016. New studies are available. Read more...

Are you using our online church directory, Access ACS? If not, you're missing out!  And, for even greater convenience, download the Church Life app for your Apple or Android smartphone and have Belmonter contact info at your fingertips! Read more...