Upcoming Events
Upcoming events at Belmont UMC

Click here to view the full church calendar.

Click here to subscribe to our electronic mailing list for email updates and news!

Upcoming events at Belmont UMC (as of Friday, August 21):
Sunday, August 30:


Our Gifts That Change the World campaign comes to an end on Sunday, August 23. To date, we have collected $26,210 toward our goal of $50,000. This Sunday, our focus will be on Ministry in Estonia. Read more...
Parents, children, and Sunday school leaders are invited to the Blessing Breakfast and Deep Blue adventure on Sunday, August 30. Read more...
On August 30, you are invited to the next session of Welcome to Belmont, an informal gathering time to learn more about the mission and ministries of Belmont UMC. Read more...



Next week:
Our new midweek ministry is underway and continues this week on Wednesday, September 2. Click here for menu and program schedule.
Belmonter Jerry Park, well-known and award-winning photographer, will continue our MidWeek at Belmont photographic series, Life Throught a Camera Lens, on September 2. Read more ...
Continuing September 2, you are invited to join us in the first of two small group spiritual life series, Questions God Asks Us by Trevor Hudson. Ken Edwards will lead this session. Read more...
The Administrative Board of Belmont United Methodist Church charged a task force to draft petitions relating to the welcoming, ordination, and marriage of our LBGTQ brothers and sisters. These petitions seek changes to current United Methodist Church policy for consideration by the delegates to the 2016 General Conference. The team would like your feedback by September 4. Read more...
The AME Church Council of Bishops has invited congregations to join in a "Day of Confession, Repentance, Prayer, and Commitment to End Racism," on Sunday, September 6. On that day, Rev. Marilyn Thornton will host a discussion on racism and reconciliation at Belmont UMC during the Sunday school hour. Read more...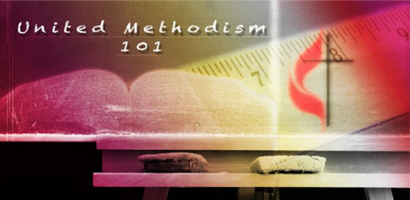 Want to learn more about the Methodist church? Make plans to attend this class, led by Ken Edwards, beginning September 6. Read more...



The church and its offices will be closed on Monday, September 7, in observance of the Labor Day holiday.
As part of our new "Living Abundantly" series, we will be offering the 8-week Bible study, Living Fully, Dying Well, on Tuesday mornings at 10:00 a.m. beginning September 8. Read more...
Now through September 30, Belmont UMC will be collecting food for the Eakin Elementary School food pantry. Read more...
The Reconciling Ministries Team invites you to join us in walking and raising funds as a group in the Nashville AIDS Walk on Saturday, October 3. Read more...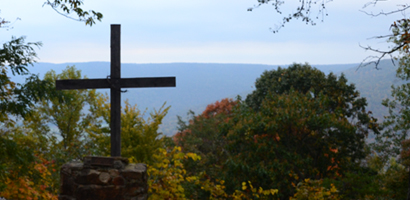 Save the date for the 2015 All-Church Retreat, October 9-11! Liz Gannon-Graydon, the co-founder of What Better Looks Like, will be the adult session leader.  Read more...
The Rich Delong "Life's Little Recipe! - Discovering the Five Main Ingredients for Living Life" event, originally scheduled for October 24, is being postponed until the spring of 2016. Read more...
Now that our Access ACS online directory is up and running, get the Access ACS mobile app, Church Life, today! In addition to looking up your fellow church members online, you can download this mobile app and look them up on the go. Read
more
...
Belmont UMC's United Methodist Youth (UMY) fellowship is looking for adults in the church who are interested in helping as mentors, leaders, and faith models with our Sunday night UMY program. Read more...
The Children's Ministry is excited about the new Deep Blue curriculum and needs teaching teams of loving, caring adults who want to share these Bible stories with children and nurture them to grow deeper in their relationship with God and others. Read
more
...
Belmont UMC's new
WiFi network is up and running! Contact
Angie Slade
or any member of the Belmont UMC staff for access information.