Upcoming Events
Upcoming events at Belmont UMC
Click here to view the full church calendar.

Click here to subscribe to our electronic mailing list for email updates and news!

Upcoming events at Belmont UMC (as of 2-27-15):



Today:

Joys and Concerns for Friday, February 27:
Christian sympathy is extended to
John Simpkins in the death of his sister, Jean Rogers.

In the hospital
Charlie Warfield Sr.

Out of the hospital
Helen Ewers
Sunday, March 1:

On
March 1
, the
One Great Hour of Sharing Communion offering
will make the love of Christ real for individuals and communities around the world who suffer the effects of disaster, conflict, or severe economic hardship, and for those who serve them through gifts of money and time. Read
more
...
Beginning
March 1
, there will be a
special Sunday school class for parents of children and youth
led by Kara Oliver. Each week there will be a simple liturgy, or process, for leading discussion with your family about where you saw and experienced God as well as learn about the spiritual practice for the coming week. Read
more
...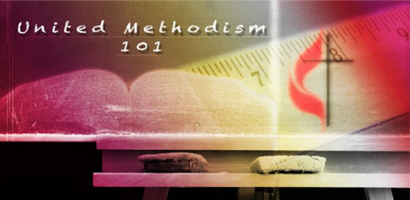 On the first four Sundays of
March
(
1
, 8, 15, and 22),
Pastor Ken Edwards will lead Methodism 101
in the Iris Room at 9:15 a.m. Come learn more about the Methodist Church. Read
more
...
Join us in the sanctuary on Sunday,
March 1
, at 3:00 p.m., as the Music Ministry presents
Reginald Smith, Jr., and  Deron Johnson in concert
. They have planned an exciting program of hymns, spirituals, and gospel songs. Read
more
...
Next week:


Are you a caregiver, family member, or friend of someone with Alzheimer's or other memory loss?
If so, we invite you to join us on Monday,
March 2
, at 7:00 p.m. in room 202, for a time of learning, fellowship, and care. Read
more
...
Continuing this Wednesday,
March 4
, Michael Stephens is leading a 7-week DVD-based Lenten study from The Upper Room called
The God We Can Know: Exploring the "I Am" Sayings of Jesus
. Read
more
...
On four Thursdays during Lent (
March 5
, 12, 19, 26), from 9:30 a.m.-11:00 a.m, Rev.
Pam Hawkins will lead a Lenten Prayer Study
at her home. This small group will use the new book
Forty Days of Meditation: A Scripture Journal
, which Pam wrote and edited. Read
more
...
Save the date for the next
Administrative Board meeting
on Sunday,
March 8
. These meetings are open to all persons in the church and you are encouraged to attend. Read
more
...
Belmont UMC's
Music Ministry is delighted to welcome the Concert Choir and Chamber Choir of Emory and Henry College
in Emory, Virginia, as our guest choir for the 10:30 a.m. worship on Sunday,
March 15
. Read
more
...
There will be a
Red Cross blood drive
on
March 22
, from 9:00 a.m.-1:00 p.m. in Parker Hall. Please help Belmont UMC stand in the gap and help our community. Read
more
...
The next
Fifth Monday Luncheon
will take place on
March 30
in Parker Hall. Cindy Sullivan will be the guest speaker and will share tips on decluttering and preparations for downsizing.. Read
more
...
The time for nourishing the soul at
SOULfeast 2015
(
July 12-16
) is just around the corner! Join speakers Elaine Heath and Jacob Armstrong-along with other favorite SOULfeast workshop and worship leaders-for this time of rest and renewal. Read
more
...
Belmont UMC's Scholars Extended Education (SEE) program for Golden Triangle Fellowship teenagers invites you to serve!. Read more...
In the event of inclement weather, please refer to our
inclement weather policy
and check our website, Facebook and Twitter pages, and email for updates, announcements, and cancellations. Read
more
...
The
United Way VITA Program provides free tax preparation for low income families
. Read
more
...
.
.
.